Investment Opportunities
Entrepreneurial, thriving, and supportive
Squamish's fast population growth, mix of entrepreneurial businesses and supportive business environment, are just a few of the reasons that there has never been a better time to invest.
Find out more about why you should consider locating your business in Squamish. Download the Squamish Investment Guide.
Wish you could visit Squamish but can't quite commit to an in-person visit. Try taking the virtual tour, and find out why local investors decided that Squamish was the right fit for their business and their lifestyle.
Squamish investment: a success story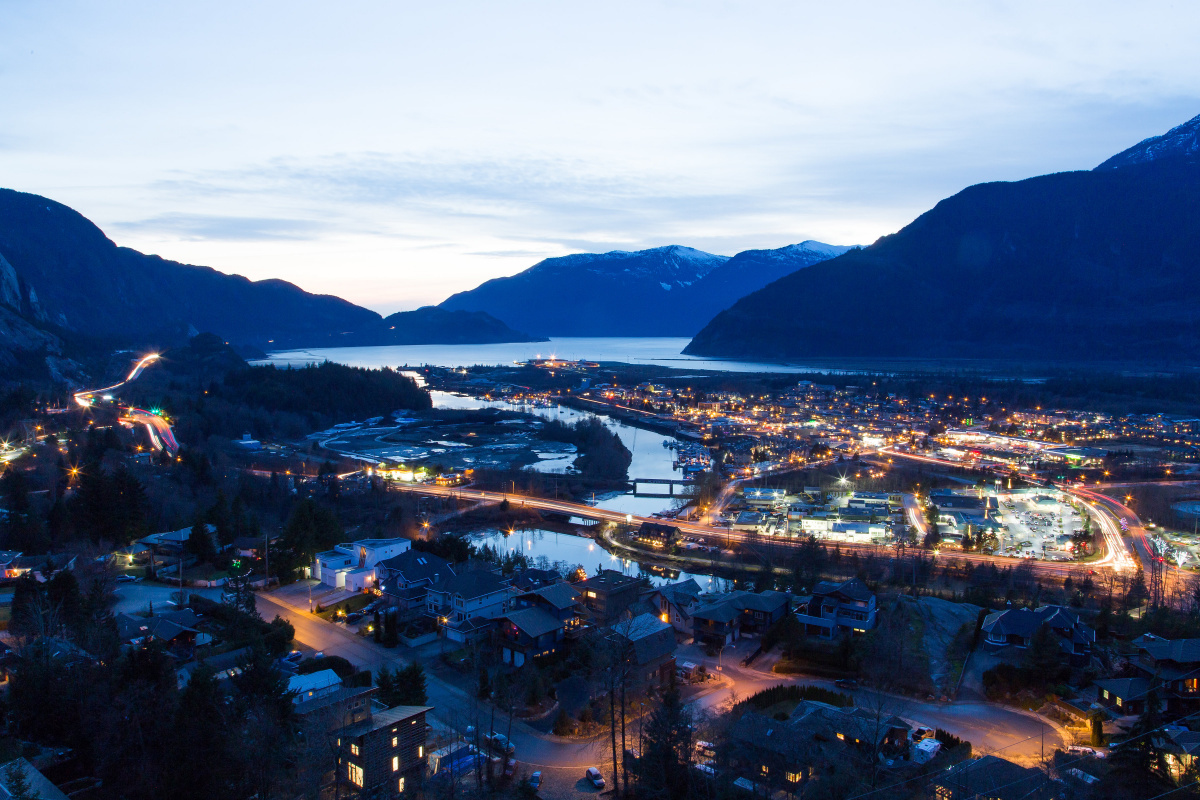 Why Squamish
Learn what makes Squamish stand out from the crowd. From our outdoor-adventure lifestyle to our knowledgeable workforce and supportive business climate.
Values-based economic development
We are working to create a thriving economy that is premised on ensuring that all people's needs are met while still staying within our ecological boundaries. This translates into how we do business as a community, the sectors we are focused on, and the workforce competency areas we are developing.
Find out more by reviewing our Circular Economy Roadmap and the Doughnut Economics Framework we adopted as part of our Emerging Sectors work.
Active opportunities
Find them here. Feel the momentum – our emerging and well-established key sectors are creating a vibrant business ecosystem and there are endless opportunities to enhance and support these sectors.
We've got you covered - site selection made easy
Looking for information on employment space development or searching for the ideal site for your business? Want to learn more about District of Squamish, Provincial or Federal regulations? Don't worry, we've got a wealth of resources to get you the information you need.
Key sectors
Our key industry sectors are diverse and emerging, with momentum driven by the people who call Squamish home. Some are industries rooted with a deep history in the area, while others are quickly becoming staples in the business community.
Economic Development Squamish
Get to know the Squamish Economic Development team. We work to support sustainable economic development that considers the economic, social, and environmental well-being of local residents.
Kate Mulligan
Economic Development Officer
Supports Clean Technologies and Environmental Services, and Innovative Construction, Wood Products and Forestry.
Jen Stone
Economic Development Specialist
Handles communication and supports the Creative Industries and Adventure-based Media and Film, and Sustainable Tourism and Hospitality sectors.
We're here to help.
Get in touch with us for any questions about starting, growing, or investing in Squamish today.