Work
Land your dream job
Develop a challenging and rewarding career in a thriving community of entrepreneurs and adventurers. Explore opportunities in emerging sectors, from clean energy to outdoor recreation and sustainable tourism.
Work and live in Squamish, where we're hardwired for adventure and business. With a growing ecosystem of businesses setting up shop, find out why Squamish was ranked in recent years as one of the top three cities for work by BC Business Magazine.
Workers are in demand
Join Squamish's workforce of dedicated professionals. From engineers, to designers, construction workers to hospitality staff and health care professionals, there's a job for you in Squamish. Between January 2021 and January 2022, there were a total of 4,215 unique job postings in Squamish with a median posting duration of 16 days. This translates into an active employment market, where opportunities abound - no matter your professional background.
4,215 active job postings
16 days median posting duration
There's growing demand for both non-skilled and high-skilled workers from industries like health care and professional, scientific, and technical services. And there's a need to shore up the workforce for enabling sectors of our local economy such as retail and food services. Come be part of our dynamic workforce who shape their careers around their play time.
Job postings by industry (Jan 21-Jan22)
Diverse local job options
Estimated at almost 14,000 in 2021, Squamish's workforce is growing on average 3% per year, and is expected to reach over 20,000 by 2040. Want to join the growing group of local creatives, techies, makers and more that are calling Squamish home? Here is a break down of the current workforce employed locally by economic sector.
Local Squamish jobs by sector (2021)
Competitive wages
Squamish's average employment income reported by Revenue Canada was $51.6 thousand in 2018 compared to $47 thousand for all of BC. With higher average wages compared to BC, wages are also competitive with our neighbours to the north and south, typically within a 5% range of that of Whistler and Vancouver's.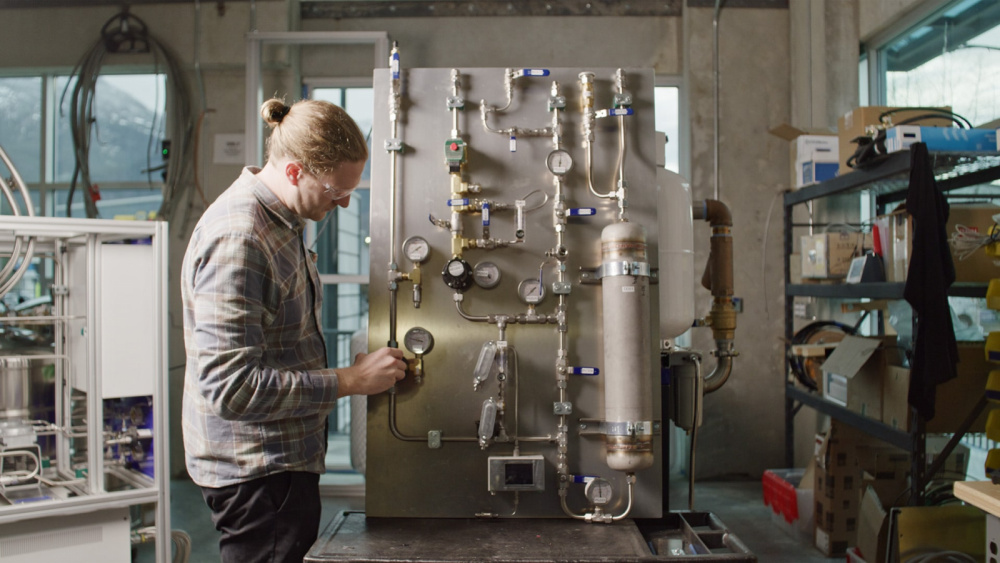 Working in Squamish - Quantum Technology
Robert Smith, Manufacturing Director at Quantum Technology, was drawn to Squamish by the perspective of pursuing a fulfilling career in clean technology and living his ideal lifestyle in our outdoors-based community. He feels very lucky to have found an employer like Quantum Technology, that allows him to embrace his passion for renewables and green energy in a setting like Squamish.
Get Informed
Visit our Business Tools and Resources page to access a library of helpful information on working in Squamish.