International Access
A global network outside your door
Connect your business to the rest of the world with our powerful transportation infrastructure.
We aren't just surrounded by spectacular mountains and nestled in a temperate rainforest – we also have deep seaport facilities with break-bulk and barging capability which is backed by extensive rail and highway connections along with international and municipal airport access. Ship globally or connect to Vancouver in only 45 minutes. Leverage the world-class network of Squamish transportation and propel your business forward.
To see our transportation listings and overview of different local logistics options, check out our transportation and warehousing business from our business licence directory:
The anchor of the Sea to Sky Corridor
Located at the north end of Howe Sound alongside the Pacific Ocean, Squamish sits at the heart of BC's iconic Sea to Sky Highway. In under an hour, it is a short drive south to Vancouver or north to Whistler making the District ideally situated for business operations.
Take a look at the local transportation options:
Global shipping at your fingertips
Downtown Squamish is home to a deep-water port, with a break-bulk terminal that's operated internationally since 1972 and short-haul barging capabilities. Squamish Terminals Ltd. handles loading and unloading from ocean vessels and barges so access to a global supply chain is seamless. They've worked with heavy materials, break-bulk, and project cargos for years and can provide stevedoring services upon request.
Regional transit
While located within bountiful nature and close to backcountry access, Squamish can be conveniently accessed by regional transit from the Vancouver area. Comfortable transportation services benefit residents, commuters, and visitors to the Sea to Sky.
Fly near or far
With a municipal airport and water access for floatplanes, access to Squamish by air is readily available. Airport tenants include Glacier Air, Sea to Sky Air, Blackcomb Aviation, Black Tusk Helicopter and the Squamish Flying Club.
Need to connect with the rest of the world? Vancouver International Airport is an hour's drive away with flights to and from destinations around the globe.
An extensive railroad connects you to North America
CN Rail is the only railroad that crosses the continent east to west and north to south. It reaches ports on the Atlantic, Pacific and Gulf coasts. It transports travellers throughout Canada, and to the United States and Mexico. It's the last piece in a strategic puzzle of interconnected modes of transportation to and from Squamish that brings the world to our door.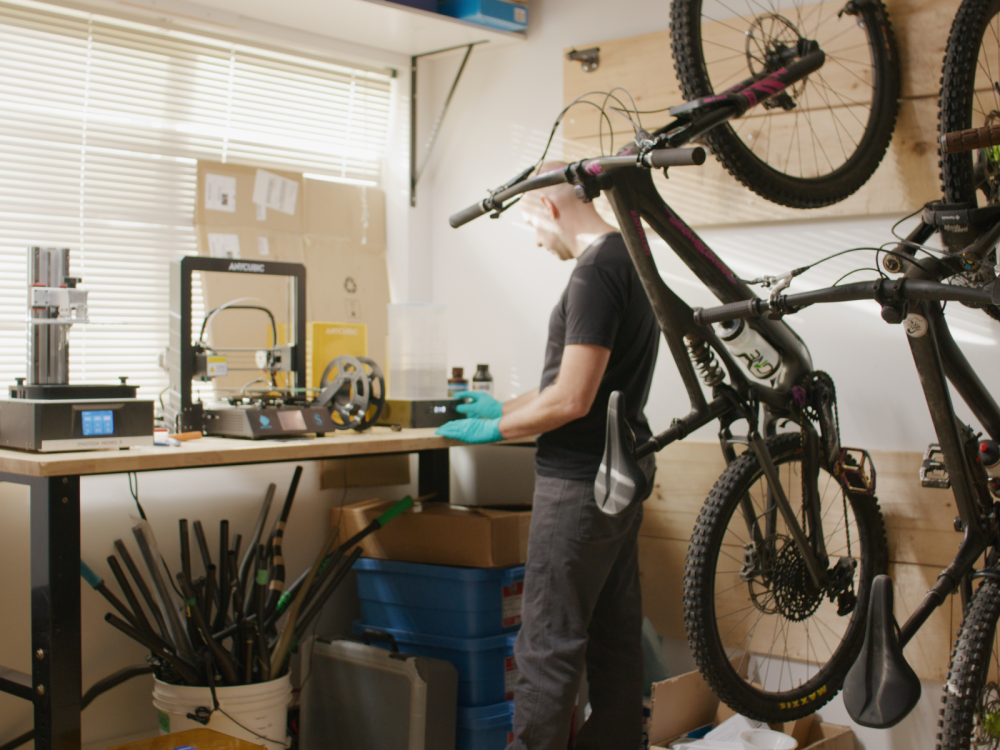 The geography of Squamish is great because you are in a small town, but you are very close to the amenities of a big city that are important for commerce.
- Chris Heynan, OneUp Components