Green Economy
Emerging, growing, and focused
From carbon capture technology, to helium recovery, small-batch food processing, and state-of-the-art low carbon building systems, the green economy in Squamish is thriving.
Over the last twenty years, Squamish has undergone significant change, evolving from a resource-based economy to a diverse ecosystem of businesses that are transforming our use of natural resources. There has been a shift away from a more linear 'take-make-consume-waste' economy, to one that is focused on reuse, and zero waste.
Squamish welcomes new innovation and entrepreneurship aligned with the green economy and is dedicated to supporting new investment, and local firm and employment growth, that supports a green transition.
Squamish's green transition
The community of Squamish is committed to addressing climate change whether through local climate mitigation and adaptation measures or through the development of an economic ecosystem, propelling advancements to combat global climate change.
People living and visiting this region have a deep-rooted connection and respect for their natural surroundings. This is illustrated in the many conservation, rehabilitation, research and development initiatives ongoing in the region, including the Átl'ka7tsem/Howe Sound region's recent designation as Canada's 19th UNESCO Biosphere Region. Learn more about Squamish's action by visiting the climate action section on the District of Squamish website.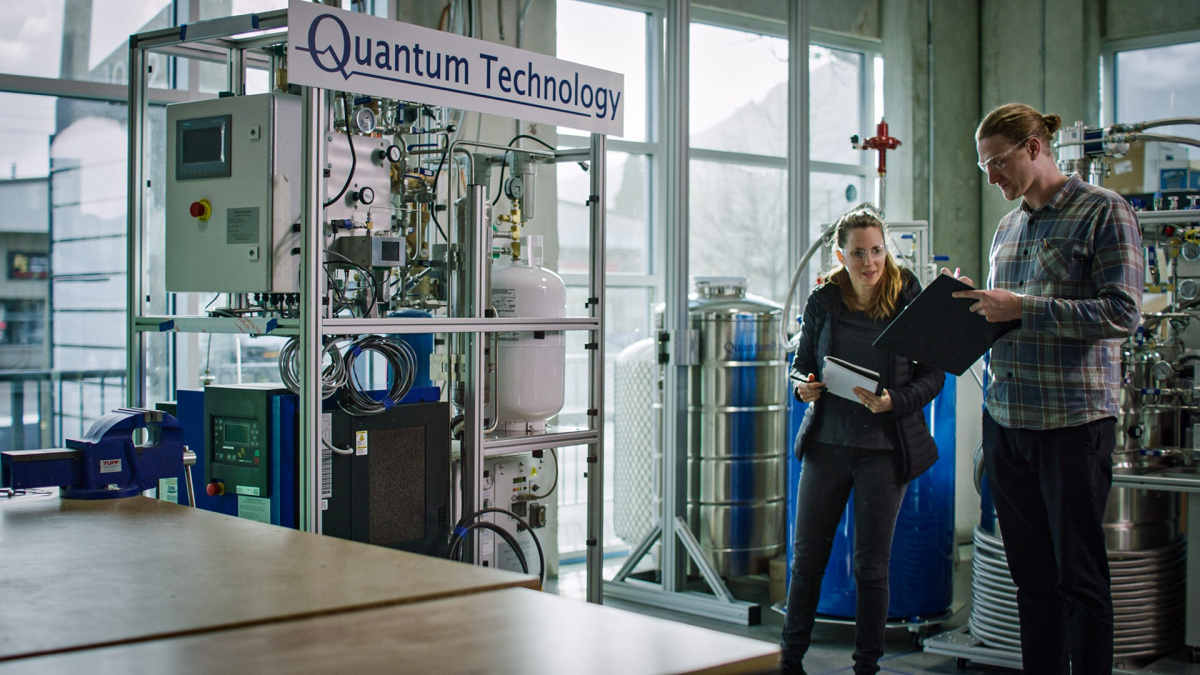 BC, a leader in the global green economy
BC's clean technology sector is among the top 10 globally, due in large part to world-class utility programs, access to multiple forms of renewable energy, and strong ties to world markets. With the highest technology sector growth rates in Canada, BC is home to more than a quarter of Canadian clean technology companies. These companies specialize in the areas of water and waste management, carbon capture, use and sequestration, clean transportation, energy management, efficiency and storage, fuel cells, and hydrogen.
BC also leads in innovative, sustainable engineered wood products and technologies, including the manufacturing of mass timber products through to the design and construction of energy-efficient, earthquake-resistant residential, commercial, and mixed-use mass timber buildings.
BC's hydrogen and fuel cell sector is being propelled by BC's clean electricity, abundant natural resources, and innovative companies.
Find out more about BC's Green Economy from Trade and Invest BC.
Canada's green economy
Committed to transitioning to a low-emissions economy, Canada is striving to bring innovative and competitive clean technology to market. Canada's low R&D costs, highly skilled workforce, a wealth of natural resources, and support for innovation make it attractive for clean technology development and commercialization.
With 59.4% of Canadians aged 25–64 having graduated from tertiary education institutions, Canada ranks as the most highly educated country in the world. Of those graduates, 2.8+ million hold a STEM degree, making Canada a prime destination for tech and science-related industries. The availability of top-caliber engineers and scientists here, as evidenced by Canada ranking 4th globally for scientific publications, will take your business to the next level.
Visit Invest in Canada to learn more about Canada's green economy.
Visit our sub-sector pages to learn more about how you can become part of our vibrant green economy in Squamish.