Craft Food and Beverage, and Agriculture
Vibrant, small-scale, and growing
Squamish's craft food, beverage, and agriculture sector is a diverse and fast-growing ecosystem of companies that span the entire value chain.
From primary producers to value-added craft food and beverage processors, plus a vibrant mix of cafés and restaurants, Squamish's food sector is supportive and growing. With 120 local companies reported in 2019, the sector grew 21% from 2014 to 2019, out-performing the provincial growth rate of 13%.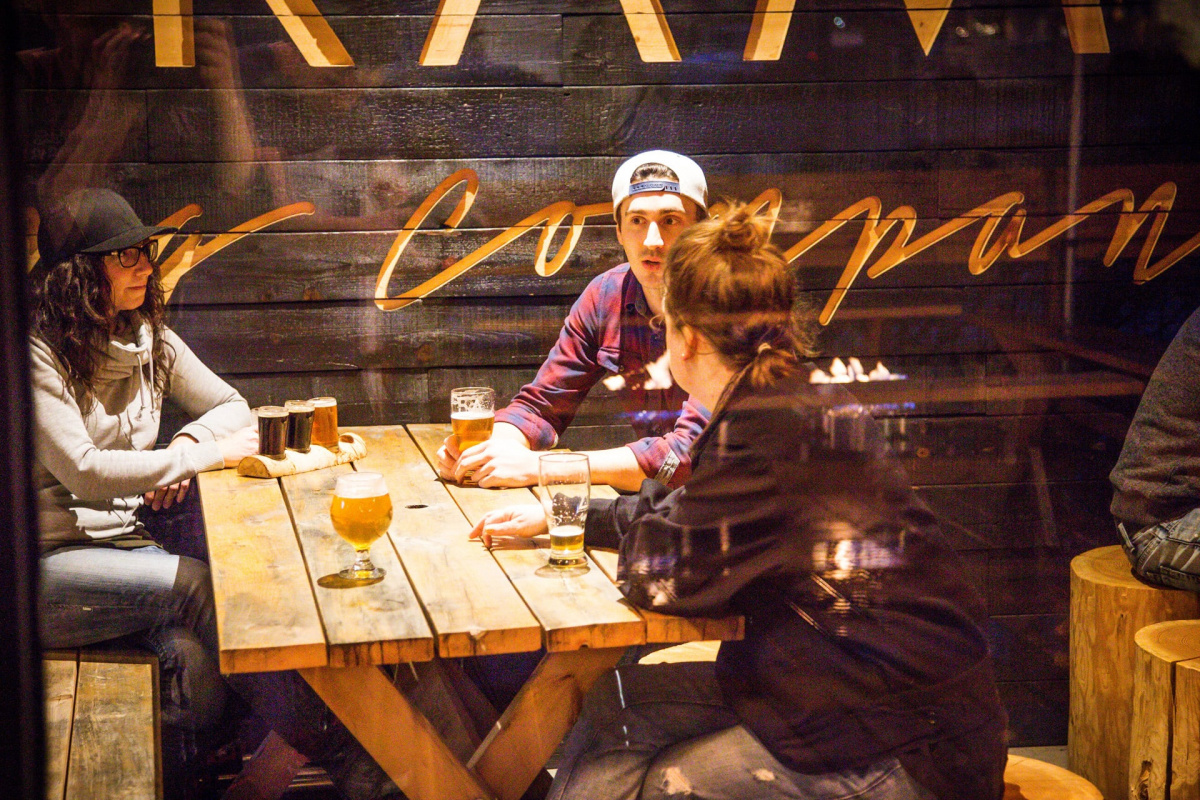 In Squamish, the sector is a leader in sustainable practices. A recent District of Squamish survey reported that 93% of companies participate in some form of sustainable practices, from waste reduction to local sourcing, regenerative agriculture, or organics programs. The sector is also a Squamish leader when it comes to diversity and inclusion in entrepreneurship, with 55% of business owners reporting that they identify with one or more minority groups.
The sector is supported by, over 4,000 hectares of agricultural land in the Squamish Valley, close proximity to Vancouver and Whistler, well-developed international transportation networks, and a strong tourism sector, which produces an estimated $95.2 million of direct visitors spending each year.

BC's agri-food sector
BC's impressive size, diverse geography, and temperate climate make it easy to cultivate a wide array of foods. Established and emerging sectors in produce, grocery products, and nutraceuticals thrive here. The long coastline provides an abundant selection of seafood that pairs well with local award-winning wines, craft-brewed ciders, beers, and spirits. Consumer interest in safe, high-quality, and sustainably produced food drives growth and innovation in this industry.
Find out more about BC's Agriculture Food and Beverage sector from Trade and Invest BC.
Canada's agri-food sector
Canada's agriculture and agri-food sector benefits from an abundant supply of natural resources including diverse plant, animal and marine life. From farm to store shelf, food producers and manufacturers operating in Canada enjoy low business costs, accessible export markets, and advancements in Canadian agri-tech.
Find out more about Canada's interest in the Agri-food sector from Invest in Canada.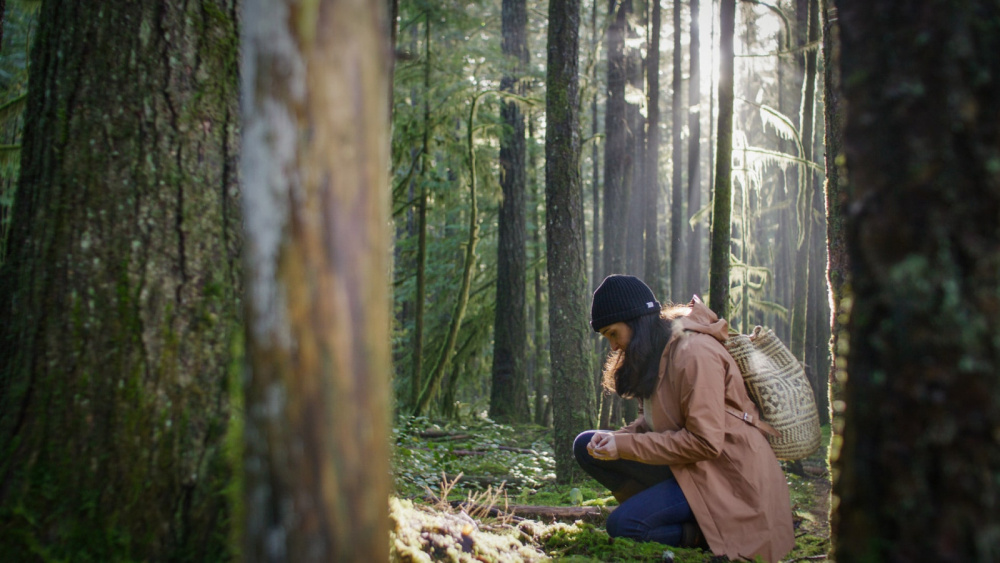 Rooted in Squamish - Sḵwálwen Botanicals
For Leigh Joseph, founder of Sḵwálwen Botanticals, there are deep roots and intrinsic value to working in Squamish that make running her business here incredibly meaningful. Coming from the Squamish Nation, she sees working with her community here as an opportunity to reconnect with the land, plants, health, and wellness.
Tools and resource library
Looking for more information regarding the craft food and beverage, and agriculture sector? Look no further. Squamish has wealth of research, information, and tools to help you start, grow or invest in BC. Check out a sample below.
Sector contacts
District of Squamish Economic Development Team
As your point of contact within the District of Squamish, we can connect you to the municipal departments that will help to start and grow your business. Contact us for support with zoning information or site selection, and we can connect you to the appropriate staff member from Community Planning, Building, Real Estate Services, and/or Engineering. Several members of our staff are experienced with the specific regulations around the Agricultural Land Reserve, and can help guide you through site selection. We can also provide you with resources to help you start or grow your business, including market research, business intelligence, recommendations for key contacts, and ideas for funding.
Squamish Chamber Of Commerce

The Squamish Chamber is a member-based organization that serves its members by advocating on behalf of the local business community, providing programming and services including training and events, special discounts, and marketing and promotional opportunities. Find out more by visiting the Chamber's website.
Squamish Food Policy Council
The Squamish Food Policy Council (SFPC) has been advancing sustainable place-based food systems and food security initiatives in the region since 2015. Part of local non-profit Squamish CAN, the SFPC exists to ensure that everyone in Squamish has access to enough nutritious, safe, ecologically sustainable, and culturally appropriate food at all times, and that Squamish Valley food and agricultural lands are protected and productive, and producers, processors, growers, foragers, and knowledge holders are valued and supported. The SFPC provides education to local food, beverage, and agriculture companies, and actively engages in building meaningful partnerships and projects to support their mission.
Squamish Farmer's Market
The Squamish Farmers' Market Association is proud to be celebrating its 19th year (2022) of operating great summer markets in the beautiful downtown Squamish core, with the second-largest piece of granite in the world, the Squamish Chief, as the market's backdrop. Because of the market's loyal customers and amazing vendor support, over the years the market has grown from just a handful of vendors, to becoming a venue that supports up to 60 vendors per market, with over 100 different vendors throughout the year, local musicians, kids' crafts, and a What's at the Market program for the community during an extended summer season that runs from the beginning of April to the end of October.
UBC Farm Feeding Growth
Feeding Growth exists to support and scale progressive BC-based food brands and entrepreneurs. Through community engagement and education activities, the Feeding Growth community works together to amplify British Columbia's food economy. Feeding Growth is known for its Scale Your Progressive Food Business workshops, a series of five workshops that provide practical tips for progressive retail and packaged goods companies to reach and maintain success. Each workshop follows the Feeding Growth recipe: personable and caring food industry mentors share advice; participants engage in hands-on exercises; and the helpful community of progressive change-makers connects over tasty local food. The series culminates with a keynote event celebrating our graduates and the local food movement.
BC Food & Beverage Association
BC Food & Beverage (BCFB) is a not-for-profit industry association representing food and beverage manufacturers in British Columbia, whose membership represents approximately $7 billion in industry revenues. BCFB supports its members through educational events and peer groups, advocacy, an annual B2B tradeshow, and personalized support, including network introduction to industry experts.
Trade and Invest BC
Trade and Invest BC recognizes agriculture, and food and beverage as a key sector in BC. Trade and Invest BC help organizations and investors find success doing business in British Columbia by facilitating foreign direct investment, helping to build connections between companies, and promoting BC products and services globally.
Invest in Canada: Agri business
Canada's agriculture and agri-food sector benefits from an abundant supply of natural resources including diverse plant, animal, and marine life. From farm to store shelf, food producers and manufacturers operating in Canada enjoy low business costs, accessible export markets, and advancements in Canadian agri-tech. Contact Invest in Canada to find out more.
Visit our other green economy sector pages to learn more about how you can become part of our vibrant green economy in Squamish.